Choosing a Pilates Instructor

Choosing a Pilates instructor should be done wisely. Just because you're an ex-dancer, bodybuilder, kickboxer or whatever your exercise preference, it doesn't necessarily mean you will have a successful Pilates experience.
There are very few reputable schools and certification centers. A reputable Pilates instructor should have current certifications with one or more of them including a professional certification by the PMA, The Pilates Method Alliance. These credentials should read PMA-CPT after the instructor's name, which establishes a gold national standard.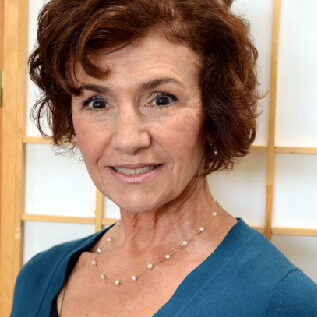 LINDA STOUT
LINDA STOUT is a PMA-CPT and an ACE Certified personal trainer. She has been in the fitness industry for over 30 years. Her Pilates journey started with certifications through Balanced Body and Polestar Pilates. She is now a Master Polestar Practitioner with 15 years of experience. Other certifications are Asthanga and Power Yoga, Somatic Movement Coach, ELDOA, Pilates for Breast Cancer Recovery, Comprehensive Spine, BARRE, Myo-Fascial Release Techniques and Exercise Therapies. Linda brings all these modalities into the realm of classical and evolved Pilates.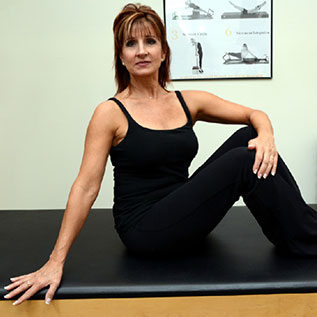 SUSAN MILOSKY
SUSAN MILOSKY is PMA-CPT certified and has been in the fitness industry for 30 years She is a personal trainer through World International PT. Her path to Pilates started with Balanced Body Mat. Today she is a Master Practitioner with a 15 year certification with Polestar Pilates. Continuing education includes certifications in Somatic Movement Coaching, ELDOA, Pilates for Breast Cancer Recovery, BARRE, Comprehensive Spine, Exercise Therapies and Myo-Fascial Release Techniques. She has also managed multiple exercise plans for various gyms. Susan brings her education, training, and experience into the realm of evolved and classical Pilates.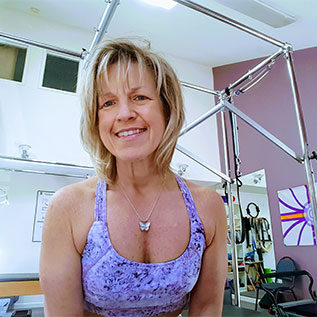 Delores
Dolores has been fortunate to have gone through The Comprehensive Teacher Training by an internationally known company called Polestar Pilates that fuses physical therapy and mind-body systems. She has over 17 years in the fitness industry. Dolores is also a Hanna Somatic Coach, these exercises help you to regain new lengths of muscles through breath and movement which she coaches you through. These exercises will be used before your session allowing your body to be more centered allowing for a better workout. Dolores specifically designs exercise programs that are for her clients. Whether you have spine pathologies, total knee or hip Replacements, plantar fasciitis, hammer toes or YOU just want to workout to get STRONGER and FLEXIBLE. Dolores has helped her clients feel better in their bodies. That is the goal to help you feel better and be able to do the things in life that you love to do without pain. To schedule a private 30 minute session free to see if it is right for you and bring a friend. Call me at 267-907-2140 to schedule a time. My motto is, "YOU HAVE TO LENGTHEN TO STRENGTHEN!"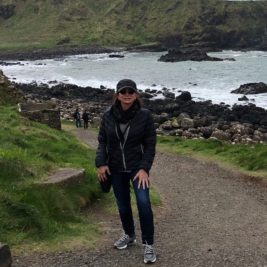 Renee Fields
Background: My name is Renee Fields. My background includes working as a Registered Nurse for many years. I began taking pilates classes over a decade ago, and after all the benefits I was receiving, decided to become a pilates instructor to go along with my yoga instructor training. My Focus: To keep people moving and active with ease and comfort. Goals: To help prevent musculoskeletal pain, and to alleviate it when it does occur, by teaching better posture, body alignment, and body mechanics, with the ultimate goal of maintaining movement and active life style. As a teacher of pilates I am passionate about sharing the natural healing potential and power to maintain an active life style that I, myself, gained as a student of the practice. Throughout my life I have incorporated exercise in a variety of forms including ballet, walking, boxing, weight and resistance training, interval training, plyometrics, yoga, and several other styles of physical activity. 10 years ago I developed lumbar stenosis and despite my active lifestyle, the chronic pain led me to a place where I was resistantly, yet seriously, considering spinal surgery. I decided first, to fully commit to working with a few amazing pilates instructors that I had recently met. The body awareness, focus on core strengthening, and daily practice of proper body mechanics that I developed worked to reduce my spinal stenosis and back pain so dramatically that I no longer would even think about having surgery. Movement is so closely tied to our independence. The daily strains of the modern lifestyle, including driving, sitting, typing, and staring at computer screens, significantly increase our risk of physical injuries. I want to keep active people moving. Pilates has armed me with the tools to do this. It has helped me through injuries and to prevent injuries. My respect for the practice has led to get me a teaching degree because I'm truly passionate about sharing these tools that have improved my life. I believe the practice of pilates provides its students tangible skills to improve our daily body movements so that we can keep moving, so that we can keep living.
Jane Cohen
Jane has been with the studio for 14 years. First as a student of Pilates. After loving the work she became a teacher. Her background as an elementary and special education teacher gave her a great foundation for teaching. Jane is fully certified in Peak Pilates Mat, Balanced Body Mat Levels 1,2, and 3. Her passion is to continue to learn about how the body moves to achieve, strength, flexibility and balance.